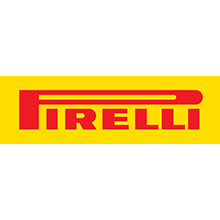 Pirelli – temperament and sportiness
As one of the five largest tyre producers in the world, Italian tyre manufacturer Pirelli generates over 3.6 billion euros per year (status: 2005). Sporty handling and excellent road grip are the main characteristics of Pirelli tyres, which are used as original equipment for renowned firms such as Ferrari.
Founded in 1872, Pirelli is one of the most traditional tyre producers in Europe. Its range of products is now extremely versatile and innovative. Pirelli's product portfolio includes tyres for:
Industrial applications
Passenger vehicles
Light trucks
Motorcycles
In addition to tyre production, the company is also well known for its exclusive annual calendar (Pirelli calendar). This unique calendar is only given to selected customers and partners, and is not available for purchase.
Pirelli – innovation, performance and environmental awareness
High-performance and safe tyre technologies are just a few of the key features of the high-quality tyre manufacturer Pirelli. Over the last several years, Pirelli has increased its focus on environmentally friendly and sustainable solutions for its products via research and development. The use of eco-efficient materials and shortening braking distances have been the focus of current research activities. Environmentally friendly manufacturing processes and eliminating the use of oil derivatives during tyre production are some of Pirelli's current goals, which have already been partially implemented. For all of these developments, the sportiness and driving comfort of the tyres are at the top of list of requirements.
We found 43 matching tyres for your vehicle!